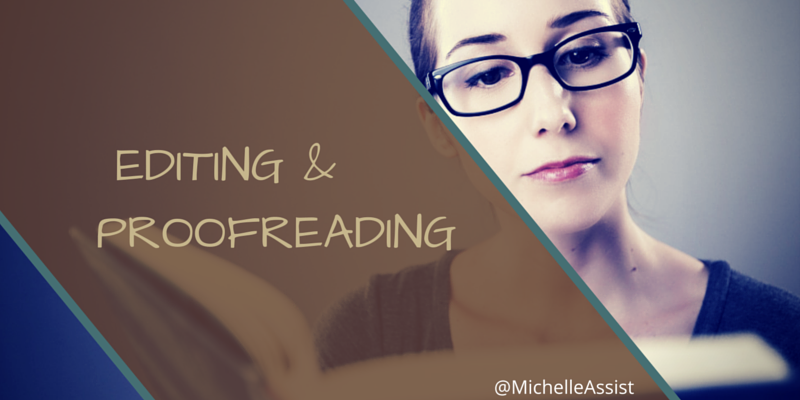 I provide proofreading and editing services on an as-needed basis (subject to availability). Please contact me with the details of your project.
Rates
Proofreading
When proofreading, I will read your document and correct for mechanics and sentence structure, including things like spelling, grammar, punctuation, and word usage.
$0.01 per word (approximately $2.50 per standard, double-spaced page)
Editing
When editing, I will correct your document as I would when proofreading, but I will also make suggestions to improve the organization and flow of information without changing your meaning.
$0.03 per word (approximately $7.50 per standard, double-spaced page)
Delivery
Up to 10 business days for projects under 25,000 words (100 pages)
Up to 5 business days for projects under 12,500 words (50 pages)
For larger projects (more than 100 pages), we can discuss an appropriate delivery time based on your needs.
FAQ
Can you format and verify the bibliography section of my academic paper?
This service can be requested for an additional fee of $1.25 per reference.
My document has already been reviewed and corrected for most mistakes. Is there a different rate for a quick read-through of a final draft? I just want another set of eyes on my project.
Please contact me so we can discuss the details of your project. If you have already had your document reviewed by another proofreader or editor, we may be able to offer a lower rate or faster turnaround time for your final polishing.
My document is on paper, not on the computer. Can you still proofread it?
At this time, I do not accept shipments of physical manuscripts. This option may be added in the future.
If I send you my document electronically, can you return a physical copy to me?
Yes, I am willing to have your project printed and shipped to you. However, you would be charged for the cost of doing so, plus a small fee for labor. Please contact me to discuss the details.
I have a tight deadline. Can you do a rush project?
I will do my best to accommodate your time constraints as I have availability. Please contact me with as many details as possible so that I can give you a price quote for this.
Is there a minimum charge?
No project is too small. You pay based on the size of your project, and there is no minimum fee.
Do you charge in advance, or after the project is completed?
I charge after completion for projects under $50. For larger projects, I will require a 50% deposit before I begin work, and the remainder will be billed after the project is complete.
Do you offer discounts for longer turnaround times?
If you want to send a document for editing, but you do not need it back right away, we can discuss a rate option for allowing extra time to complete the project.