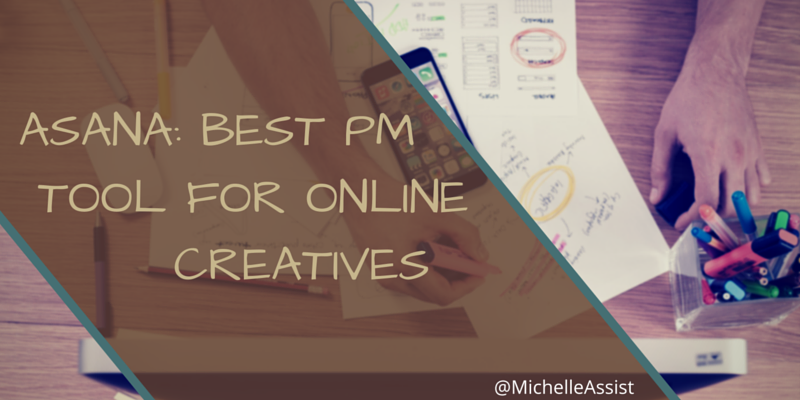 Asana Wins at Project Management
In my experience, Asana is the best project management option for online creatives.
Since I have multiple creative projects going on at once, for multiple clients, I needed a way to keep up with the progress on each one. Keeping it in my head and working within email and maybe a few to-do lists worked for a time, but it takes up too much mental energy to keep track of everything that way, and it is not scale-able.
Leave Room for Growth
Scaleability is something I tend to bring up with my clients frequently. If you have the ambition to grow your business either by growing the quantity of your projects or the quality of your projects, you have to be able to scale your systems. If you want to bring in more revenue, you need either higher-paying projects (increased quality) or simply MORE paying projects (increased quantity). You can grow to a certain point working on your own with no systems, but to move past that point, you have to make changes.
Asana's project management system is great for scaleability for a few reasons.
1. It gets all the information out of your head, freeing up valuable mental energy for work and rest.
You can put in more focused work on the task at hand when you aren't trying to remember what's coming next on your agenda, what deadline is looming next week, or what email you need to follow up on.
You can truly rest and put work out of your mind when it's time to do so when you know that everything is being remembered and taken care of on schedule.
2. It gets all the information out of your head, allowing you to bring in collaborators and grow your team.
Eventually, you may need an assistant, a tech guru, an additional developer, a business manager, or even volunteer help. There is only so much you can do by yourself. If you want to continue taking on work, remember this (told to me by a wise friend and valued client): you aren't being paid to DO the stuff; you are being paid to see that it gets done. If it comes time that you are ready to build a team and believe that is the right move, don't feel guilty!
Do the things at which you excel; delegate the rest.
By using Asana with your team, or any project management system that you will use consistently, you can make sure everyone is on the same page, deadlines are clear, and progress is being made.
Read on… learn about Asana's features in the next post!