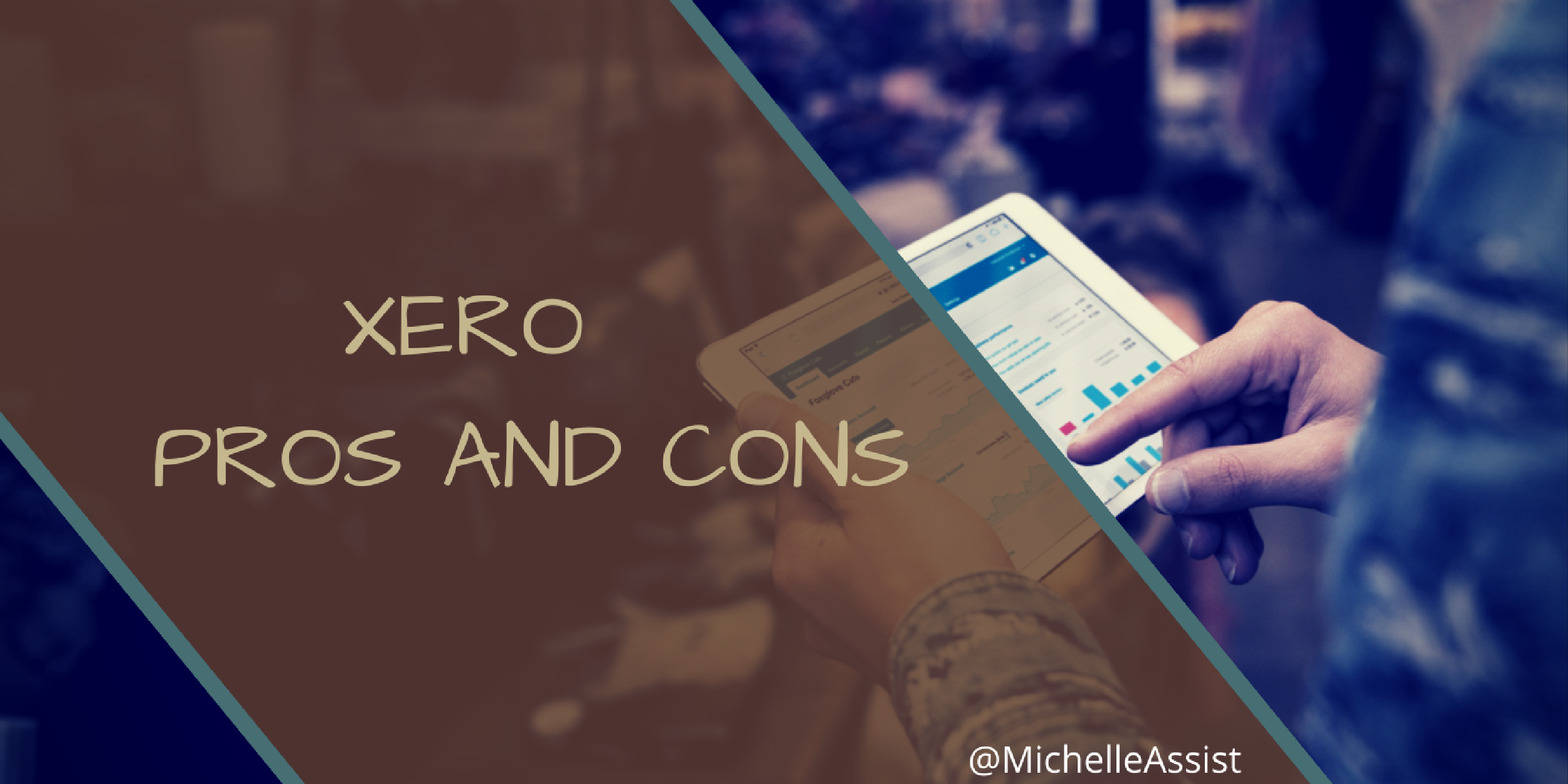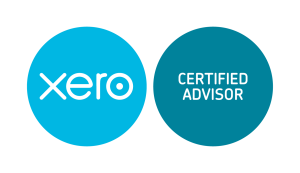 The Pros and Cons of Xero
I love Xero, but I'd never want to get anyone started using a software without fully disclosing everything I know about it that might be important. So, I've decided to follow up my last post with a look at some pros and cons. That way you can decide for yourself whether this is the right solution for you and your business without finding out too late that there is a feature missing that would be a deal breaker for you.
Let's start with the cons.
Invoicing Problems
There are a few kinks in their invoicing system. They have posted in the Community forums that they have plans to overhaul invoicing, but as of yet I have not seen a time frame for that actually happening.
No "paid" notifications.
This is, to me, the biggest drawback in using Xero, so I'm listing it first. Many businesses function in a way that does not allow forward progress until their client pays an invoice. To have to log in and check whether your invoice is paid or not rather than getting an email or some other notification…? It's just ridiculous. There is a feature request for this, which I encourage all Xero customers to add their vote to! Click here to do so.
Only one payment option per invoice.
You can choose and change which payment option is available, but you cannot give your client a choice between two options on the same invoice.
No partial payments from the client side.
If your client wants to send you a partial payment, they will have to do it manually. They could send you a check or a manual PayPal payment, for instance, and you could apply the partial payment to the invoice, but if the client uses the "pay now" button on the invoice itself, they can only pay the whole amount of the invoice. This may mean extra work for you or your bookkeeper if you need to create separate invoices to allow for partial payments on a larger total.
No recurring payments.
Recurring invoices, yes, but not automatic recurring payments. You can manually set up recurring payments within Stripe or perhaps in another payment gateway, but Xero will not know that you've done so and will not mark your invoices paid until you reconcile.
Limitations
Xero itself does not claim to be the best fit for everyone. There are API limits that hold it back from serving larger businesses.
Transactions per month need to be under 2,000.
Even then, they may have problems depending on the frequency of transactions during the month. If you have a lot of monthly transactions, you may need a different accounting software.
Invoices and purchase orders are limited to 1,000 per month.
Small businesses aren't too likely to exceed this, but growing businesses should keep it in mind.
Contacts lists are suggested to stay under 10,000.
That doesn't sound like an issue until you consider that every different store you purchase from ends up in the system as its own contact. If you travel a lot and end up with a lot of transportation and meal charges for different places, or if you have a lot of new (not repeating) clients, this could quickly become a problem.
Inventory system limits.
I have not used the inventory system, but I have read that it is not the best. For anyone with a sizable inventory to track, I'd recommend doing a lot of research before committing to Xero.
Other Accounting Issues
I'm sure this is not an exhaustive list, but in addition to the items above, I've noticed several other drawbacks.
Cash basis only partially supported.
The reports you can generate do not always have the option to be run on a cash basis. This can make tax time a little more difficult.
Set-up can be a bit confusing.
Most business owners will need help from a professional to get properly set up.
Certain parts of reconciliation can be confusing.
Even though Xero recently added a way to "automatically" track PayPal and Stripe processing fees, it still has a learning curve for the person doing the reconciliation.
Payroll is apparently lacking.
It is only available in 36 states in the USA, and I have read that it is not an ideal system. (Then again, I've yet to come across a payroll system that is perfect, and I haven't had the opportunity to try Xero Payroll myself, so this is just hearsay.)
Let's move on to the pros.
Invoicing System is Great
I have not had a problem getting the invoicing system to do what I need it to do for my small business clients, even if I've had to work around the issues I listed above.
Invoices are beautiful and as customizable as I've seen on any other system.
In addition to branding with your logo, I like how you can change the wording, hide or show different sections (like tax), and add custom text in the footer. I really like the "invoice template" system so that you can pre-make different types of invoices for different types of clients and reuse them.
Recurring invoices.
A big benefit, and they work well!
Little invoice touches add a lot.
If you want the invoice to be due 20 days after issuing, just type +20 in the due date box, and Xero will figure it out for you. If you want to give a discount, Xero does all the math once you enter the discount amount in the box. Your line items can have space for long descriptions and line breaks. What I mean to say is that, overall, I really appreciate the work Xero has done on the invoicing system, and I like it better overall than what I've used in other software.
Reconciliation is a Breeze
Once you get the hang of it, bank reconciliation goes smoothly and quickly.
Bank feeds: a must-have feature.
Xero syncs with your bank(s) and pulls transactions automatically.
Double-entry accounting to make sure everything is accurate.
This alone is a good reason to switch if you've previously been using a system like Freshbooks or Wave.
Bank rules make life easy.
Xero lets you specify that if a transaction matches certain criteria, it should be reconciled in a certain way. When you reconcile, you just click to agree, or you can change it manually. Setting up bank rules is the #1 thing that will simplify and streamline the reconciliation process. You may even find that, many times, all you're doing is going down the list and approving things that Xero already figured out for you.
Reconciliation reports help you see where you went amiss.
If your balance in Xero doesn't match your bank balance, this will help you figure out why and fix it.
Other Xero Benefits
Here are some other miscellaneous pluses to Xero.
Fantastic reports.
They are easy to run, easy to customize, and they look great. My clients really appreciate receiving a quarterly bookkeeping report that is easy to decipher. I can even add footnotes and export as PDF or Google Drive file.
Import bulk transactions.
Bulk invoices, bulk bills, bulk bank transactions. When you're first switching to Xero, this ability to import bulk transactions is a lifesaver.
Pretty dashboard and ease-of-use.
Users love the look of the dashboard, where you can get a good overall picture of your bank balances, money in vs money out, and tasks outstanding (such as transactions to reconcile, unpaid invoices, or bills to approve). Compared to Quickbooks, Xero is much more user-friendly, and that is one of their big selling points. I use Xero over Quickbooks myself, and I will until some disadvantage(s) outweigh the fact that Xero can do everything I NEED it to do and easily work around the minor problems all while being simple and nice to look at. I have faith in the developers to continue improving the software, and you can see on their website a list of all the improvements they've rolled out in the last few years.
Is Xero for You?
I hope this honest look at Xero will help you decide whether this is the product for you! I encourage you to check out other user reviews and professional reviews if you want to learn more, but take everything with a grain of salt. What one person raves about may ultimately make no difference in your business (either for good or ill), and you will have to look at your own business needs in order to decide whether Xero will work for you or not.
If you have any questions, please don't hesitate to reach out to me directly via email. And, if you want help with bookkeeping, either on a monthly basis or just a one-time set-up, I'd be happy to take a look at your business and get you the help you need!